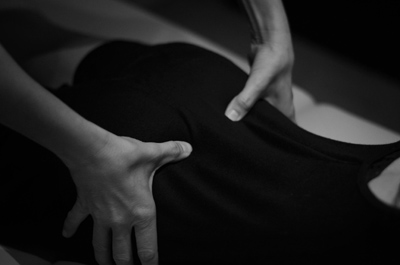 Manual physical therapy at BioDynamic Manual Therapy, LLC, is a skilled, hands-on approach to physical care where your body is treated as a whole, functional unit. Every part of your body is interrelated; therefore, each part affects the function of the whole. We treat all patients, particularly those in chronic pain who believe in natural approaches to regain physical health, well-being and general function. As your physical therapist, my responsibility is to first listen closely to your individual story to truly understand your history before completing a thorough hands-on evaluation. The information I glean from the knowledge of what you tell me and what your body tells me (via hands-on evaluation) will guide me to implement a treatment approach that is customized/individualized specifically for you. Therapy techniques are gentle and give the body what it needs to facilitate wellness. Your care is as unique as the person you are and the story that makes you an individual.
BioDynamic Manual Therapy, LLC delivers one-on-one care where each patient is met "where they are" in their particular pathway toward health. Sessions are hands-on in nature to assess and provide appropriate treatment techniques to relieve your symptoms and increase your function.
As your practitioner, I offer an "outside of the box" approach to the complex patient. My non-linear approach, keen curiosity of the human condition, commitment to discovering the root "cause" of symptoms and my passion for exemplary care, drives me to provide my best services at all times.
Patient education is important through the process and questions regarding your care are welcomed. I believe your care is a teamwork effort where your progression is partly dependent on your own level of involvement during your process. I further seek to improve body awareness in several realms and find importance in the dialogue/feedback from one session to the next.
Conditions Treated
Below is a list of commonly treated conditions at BioDynamic Manual Therapy, LLC. If you have questions about a particular condition or set of symptoms that are not listed below, please call to inquire.
Chronic and Acute Conditions
Back Pain, Neck Pain
Sacroiliac/Pelvic Dysfunction
Shoulder, Hip, Knee, Ankle Dysfunction
Plantar Fasciitis (Foot Pain)
Headaches and Migraines TMJ (Jaw Pain)
Vertigo, Dizziness, and Balance Deficits
BioDymanic Manual Therapy, LLC Commitment
To My Patients… My patients – you – are my focus. Your functional wellness is being entrusted to me (with your collaborative effort!) and as such I will maintain a small number of persons per day for you to receive the personalized care and effort you deserve.
To Education… Investing in your health is as important to BioDynamic Manual Therapy, LLC as it is to you. Therefore, I commit to attending regular professional coursework to maintain a unique approach with a fresh perspective delivered directly to you via consistently expanding manual skill.
To the Practitioner… To consistently provide quality care, I must also practice life-balance to remain a healthy provider. Manual therapy is my life purpose and is part of the life I love living. Yoga, walking, hiking, cycling, running, traveling, and being with family/friends are all a part of the dynamic balance in life. To maintain my love of this profession, I must remain balanced and live by example.